Vide-Poche
SculptureCenter, Long Island City
January 23 - March 28, 2011

Michele Abeles, Samuel Clagnaz, Isabelle Cornaro, Miles Huston, Charles Mayton, Valerie Snobeck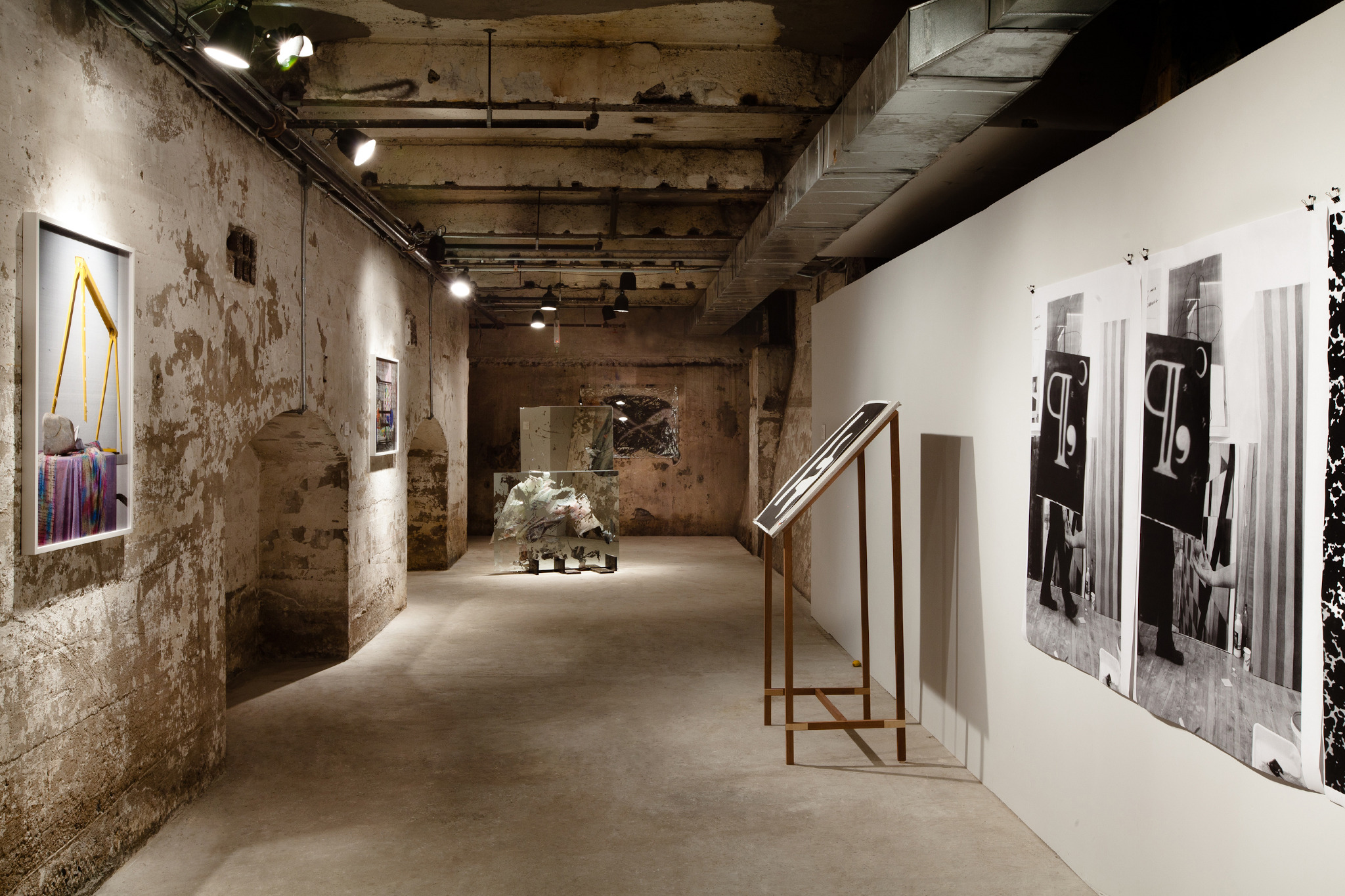 Existing as a place where systems of signification collapse, or fragment, a vide-poche can also become a site of re-interpretation, and the assembly of unlikely affinities. Isabelle Cornaro questions how the act of representation endows objects with use value and cultural sentiment as her films, photos, and sculptures subvert distinctions between the unique, readymade, and copied. Cornaro's Moulages sur le vif (vide-poches), 2008-10, proceeds from large-format scans of objects displayed on colored backgrounds. Subsequent edits or "cuts" from the original index reveal objects gathered from contradictory contexts--the domestic and decorative but also the linguistic and monetary--offering the viewer a new hybrid taxonomy. The works of Valerie Snobeck and Charles Mayton dismantle divisions between singular mark-making and commercial procedures of image transfer, fabrication, and design. Mayton's recent work, for example, reflects upon the studio as a place to be inhabited and re-sequenced despite interruptions and gaps in production, choreographing drawing, painting, and modular architectural forms.

Portraiture and persona is taken up through partial views and unexpected guises in the work of Michele Abeles, Samuel Clagnaz, and Miles Huston. Adopting still-life conventions, Abeles photographs the body and its stand-in as if it were an object, conflating gesture, props, lighting, and natural forms into deadpan tableaux. The video and sculpture installations of Samuel Clagnaz and Miles Huston conjure narratives of symbolic exchange, alchemy, and transference. Huston pursues a circuitous and indirect portrait of his subject Sam Green while Clagnaz initiates ritualized scenes of becoming other. Occupying the unfinished place of transformation, Vide-Poche presents translations and perceptual remainders culled from the in between.
Copryright Fionn Meade unless otherwise stated