Rachel Harrison: Consider the Lobster
Hessel Museum, The Center for Curatorial Studies, Bard College
June 27 - December 30, 2009 - Exhibition Views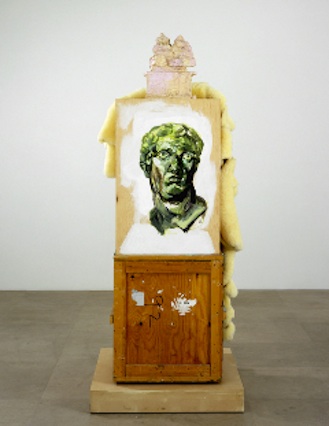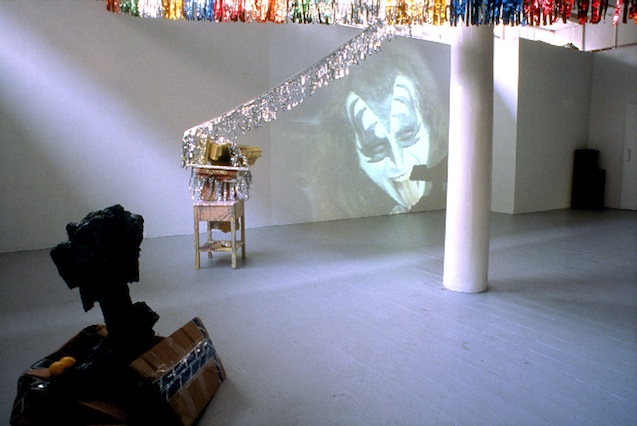 Titled after an essay by the late David Foster Wallace, the first major survey of New York-based artist Rachel Harrison's work offered insight into a kindred sensibility; brash though dispersed, hyper-associative yet precise, Harrison's formally restive practice has wit and elegance to spare in exacting a virtuosity from cultural excess. Six newly reconfigured installations and a selection of sculptures and photographs dating from 1995 to 2009 made up the bulk of the show, which was accompanied by a catalogue with essays by curator Tom Eccles, Jack Bankowsky, Iwona Blazwick, and David Joselit. The second part of the exhibition (in the Hessel, which did not travel) took a different and rather unusual tack with Eccles and Harrison collaborating with six artists—Nayland Blake, Tom Burr, Harry Dodge, Alix Lambert, Allen Ruppersberg, and Andrea Zittel—in curating works from the Marieluise Hessel Collection. Traveled to Whitechapel Art Gallery, London, April 27 - December 20, 2010.

Including the following installations and works (texts excerpted from exhibition guide):

Car Stereo Parkway, 2005
The brash coloring of a series of sculptures—abstractions reminiscent of television consoles, end-tables, and other consumer display systems—finds unruly counterparts in a collage of vintage concert footage from the `70s glam rock band KISS, multicolored foil bunting (a hallmark of celebrations and used car lots around the world), and other conspicuous barriers. First shown at Transmission Gallery in Glasgow, Scotland—replete with a janitor's broom and Rastafarian cap with fake dreadlocks—Car Stereo Parkway offers a haywire assortment of failed theatricality and contrasting social economies.

Rainer Werner Fassbinder, 2007
Titled after the irrepressible German filmmaker and author, a Janus-faced mannequin opposes the staid visage of retail culture with the ghoulish latex add-on of a Dick Cheney mask. Masculine and feminine are collapsed into a discomfiting hybrid of spectacle. Politics as representative government and leisurewear readily commingle atop a sea of packing peanuts.

Performance, 2008
Having come across a fine art packing crate with Martha Rosler's name and the title "Performance" written on it, Harrison invited two former students to collaborate in making a sculpture that would incorporate both the found object and the reference to Rosler as an artist that readily employs performative and documentary strategies. Assigned to either side of a pedestal perched atop the crate, Harrison asked each of her collaborators to create an image that would represent one side of an age-old aesthetic opposition, namely abstract and figurative painting. Layered together with Harrison's own painting and sculptural interventions, Performance explores whether once fraught art world divisions hold any tension in today's culture of appropriation and simulation.
Copryright Fionn Meade unless otherwise stated