Degrees of Remove
Anthology Film Archives
November 2008

Curated by Sarina Basta, Fionn Meade, and Anthology Film Archives



This screening series was developed in the context of the exhibition Degrees of Remove: Landscape and Affect and presented at Anthology Film Archives, New York, NY.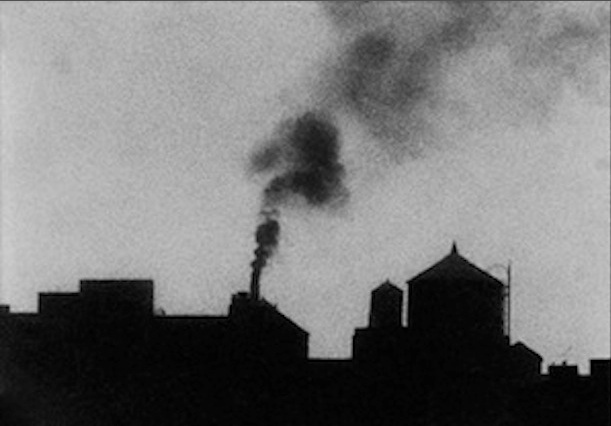 Peter Hutton, New York Portrait, Part 2, 1980-81




PROGRAM 1: Allegories of the City – November 9, 2009

Whether as quasi-vérité portrait, flâneur mapping, or stage for improvised performance, the potential of New York to serve as a kind of allegory for artists is long and varied. This particular selection looks at tactics within artist films from the 1940s to 1980, and considers retrospectively how our view of the urban landscape might be changing.

A moderated conversation with Peter Hutton, Ken Jacobs, and James Nares followed the screening. Moderated by Fionn Meade.

Helen Levitt, Janice Loeb & James Agee: In the Street (1943-52, 16 minutes, 16mm)
Joseph Cornell & Rudy Burckhardt: Aviary (1955, 5 minutes, 16mm), A Fable for Fountains (1954-57, 6 minutes, 16mm), What Mozart Saw on Mulberry Street (1956, 6 minutes, 16mm)
Ken Jacobs: Orchard Street (1956, 15 minutes, 16mm)
Joan Jonas: Songdelay (1973, 19 minutes, 16mm). Courtesy of the artist and Electronic Arts Intermix.
James Nares: Pendulum (1976, 17 minutes, 16mm)
Peter Hutton: New York Portrait, Part 2 (1980-81, 12 minutes, 16mm)
Total running time: ca. 100 minutes.


PROGRAM 2: Landscape and Narrative – November 17, 2009

Focused on narrative's tenuous relationship with landscape – from a totally constructed fiction to a non-linguistic approach – this selection explores the underlying ways we perceive and articulate the representation of space.

Walter De Maria: Hardcore (1969, 28 minutes, 16mm). Courtesy of the Whitney Museum of American Art, New York. Gift of Virginia Dwan.
Dominique Gonzalez-Foerster: Atomic Park (2004, 9 minutes, 35mm)
Amy Granat & Ann Craven: Moon Shadow, Part 1 (2008, 9 minutes, 16mm)
Gianni Motti: The Messenger (2003, 3 minutes, video)
Rosa Barba: They Shine (2007, 5 minutes, 35mm. Voice: Matt Didemus.)
Luis Buñuel: Land Without Bread / Las Hurdes (1932, 28 minutes, 35mm)
Total running time: ca. 85 minutes.


PROGRAM 3: Special Focus on the Work of Michael Snow - November 23, 2009

Reverberlin (2006, 55 minutes, video)
Featuring Paul Dutton, John Oswald and Michael Snow.

Using concert footage of CCMC, the free improvisational ensemble Snow co-founded in 1974, the filmmaker/musician digitally weaves together images and sounds from performances that have taken place across the globe. "I desired an equivalence of seeing and hearing so that one could actually listen, pay attention to the music, as well as follow the picture development," Snow writes.


PROGRAM 4: Special Focus on the Work of Michael Snow – November 24 & 25, 2009

La Région Centrale (1971, 180 minutes, 16mm)

Made over the course of five days on a deserted mountaintop in North Quebec, the vertical and horizontal alignment as well as the tracking speed of Snow's equipment was all determined by the camera's settings. Anchored to a tripod, the camera turned a complete 360 degrees, craned itself skyward, and circled in all directions. Because of the unconventional camera movement, the result was more than merely a document of the film location's landscape, as its themes became the cosmic relationships of space and time.
Copryright Fionn Meade unless otherwise stated